A small package this time After ordering 2 HG kits last time from local online store, I just stumbled upon this two items on that online shop and ordered it right away after the last package was shipped, it's a shame I should have shipped this along with that other package, but whatever, at least […]
A small package this time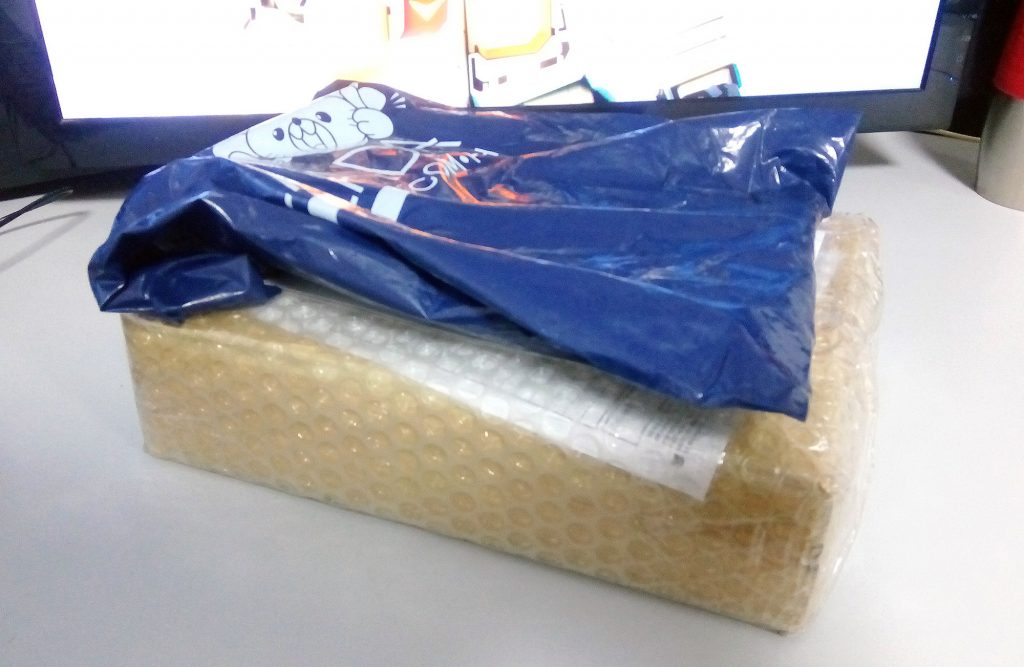 After ordering 2 HG kits last time from local online store, I just stumbled upon this two items on that online shop and ordered it right away after the last package was shipped, it's a shame I should have shipped this along with that other package, but whatever, at least I can talk about this items in more detail any how.
The first item is an old HG GM Ground Type from 1996, yes its old, and I like it. To me older stuff is just as valuable as any new stuff coming out every year, I know quality wise they are pretty poor comparing them in today's standards, but I just like a piece of the old kits in my possession, just feels good to have them. Anyway, this kit is an older GM Ground Type, a newer one exists but what sets this one apart is that it has a better roster of accessories, it's got one big ass weapon that a bulky Gundam such as the Virtue may only wish to have.
The other item is a nice find, it's a 6 pieces 1:150 scale die cast variety bus units. As someone who is looking to create his first Gundam diorama, an 11 dollars item like this is really a nice find, seeing as a single bus Tomytec branded die cast bus unit on HLJ costs already around 7-9 dollars, the quality of course may be sub par, but if you place this well strategically in to your diorama photo shoots as background objects it will still add a lot to the picture.