I Got a Package number zero, I finally found pictures of my very first gunpla shopping that restarted it all. It's like a prequel I just realized that I have already reached my 40th "I Got a Package" item, that is if you count in #0, my very first gunpla kits I bought after 13-15 […]
I Got a Package number zero, I finally found pictures of my very first gunpla shopping that restarted it all. It's like a prequel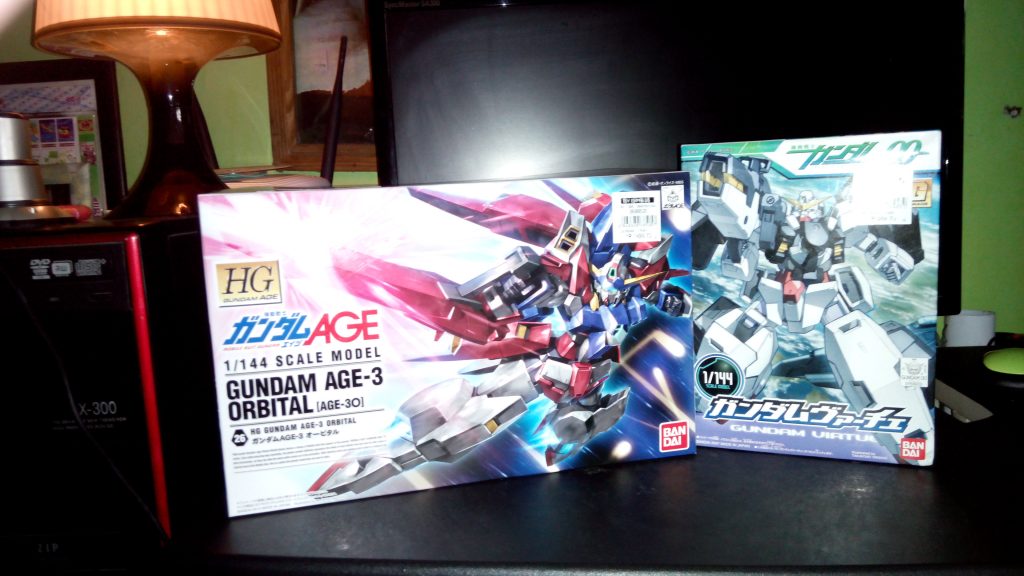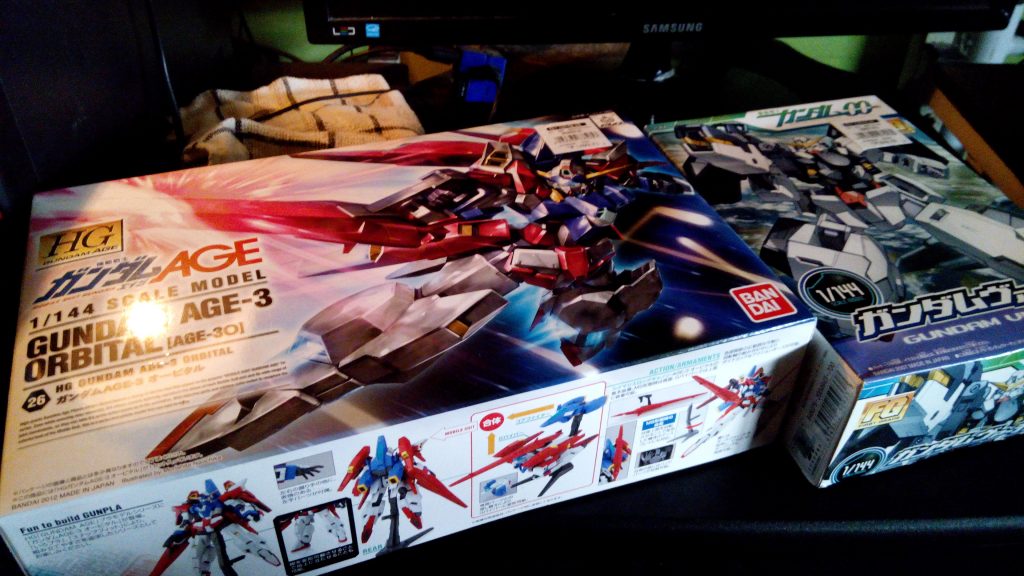 I just realized that I have already reached my 40th "I Got a Package" item, that is if you count in #0, my very first gunpla kits I bought after 13-15 years ago when I actually had that memorable bootleg HG Heavy Arms that I mentioned in the About page.
The timestamp of the image files were dated 12/01/2013, so it was the day when I went to the mall with my first child (my only kid back then), went to a toy store "Toy Kingdom". And there I was, standing in front of the Gundam section of the store thinking to myself remembering my younger days when I built my very first gunpla, though a bootleg, it is still pretty much the same experience of building the kit. I remember how fun it was and how therapeutic it is to actually do this kind of hobby again for a grown man with a day job.
I am not a spender, I rarely place my money on something that is relatively the same price tag as a gunpla kit would, but that time it seems I didn't care how much money a couple of gunpla will costs me, I am just after the nostalgic excitement of relishing the same experience I had with that Heavy Arms kit a long time ago. There was nothing my wife could do than just to stare at the price tag and stare back at my face with slight disagreement.
So we went back home and I carried with me an HG AGE-3 Orbital Gundam and an First Grade Virtue Gundam, I have no idea about these two gundams back then I just chose them because I like how they look (I like bulky looking mechs). I went to captured the pictures of the box, opened them and started having my fun.
A day or two after, I went back to another store "Toys r us" and bought another one: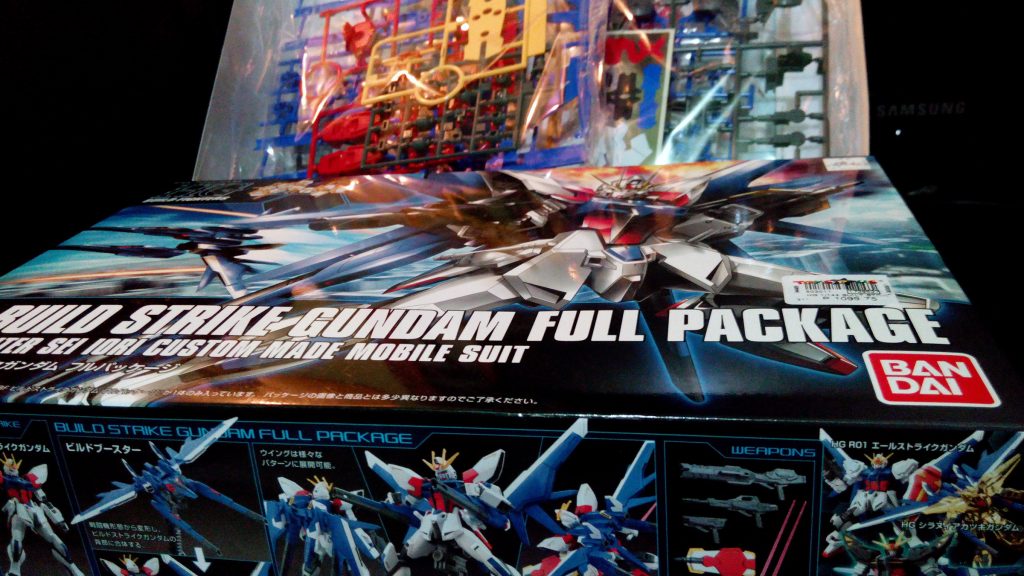 Then after that I started browsing online, this time discovered bootlegs, I thought I could save money by getting many of these kits instead.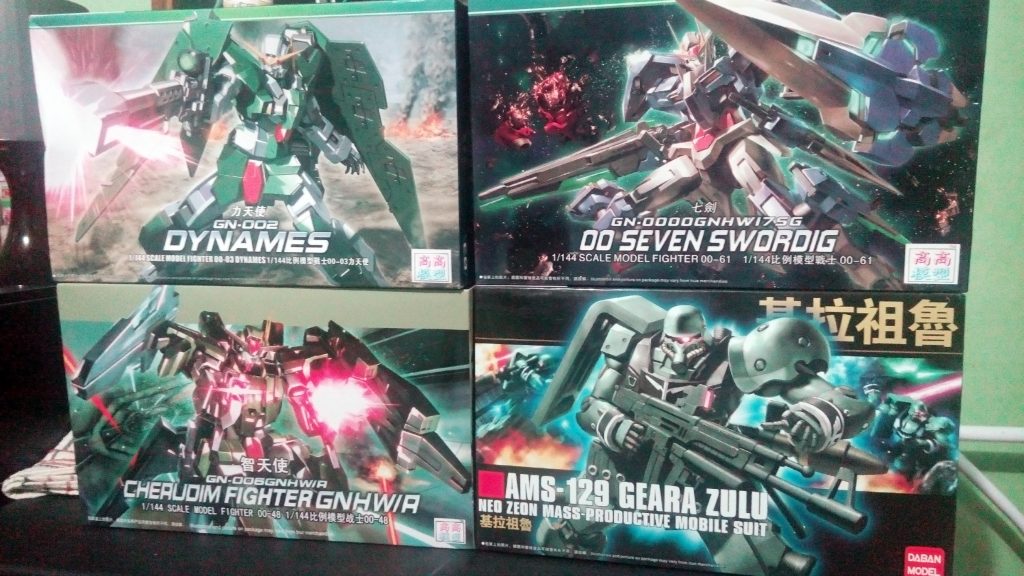 You see that bootleg kits above they came together into one package, but I won't make a 'I Got A Package' item for them, I just respect Bandai and this is the least I can do to show it.
So right there… my enthusiasm with gunpla just got snowballed. And thus the "I Got A Package #1" happened.