Let's take a look at these FIGMA dummy like figures featuring both male and female variety.
A highly articulated male and female dummy like figures from FIGMA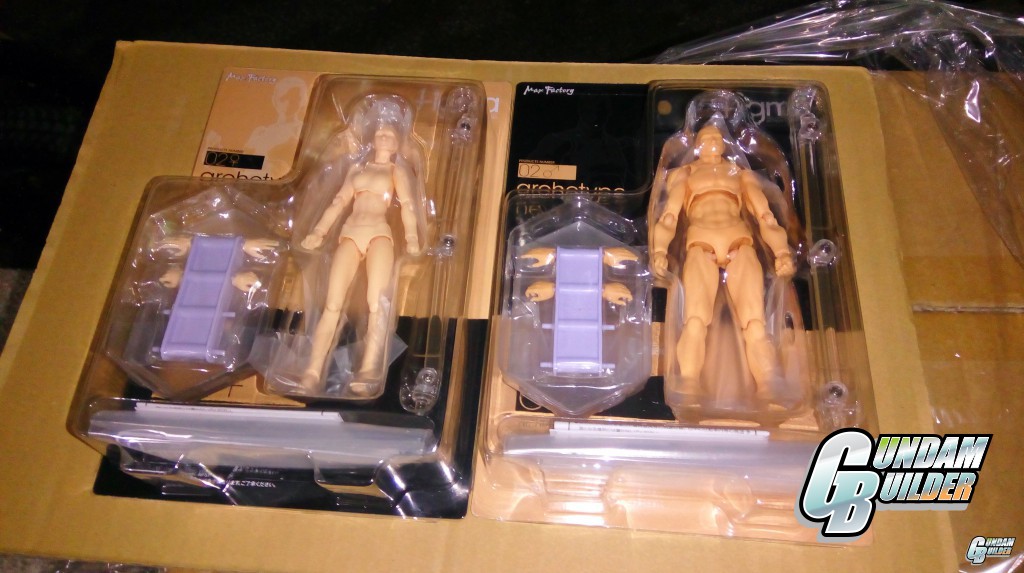 I am fascinated with the FIGMA and SH Figuarts action figures lately, they look like static action figures (non-articulated) at first glance but they are actually highly pose-able enough reason for me to try and get one for myself, but there are too many to choose from, so I thought I'll just settle with a generic no-name dummy like characters instead, a male and female variety in skin color (flesh version as says in the box).
Note that this is a newer version of this male and female archetype from FIGMA, the first version to come out looks like anime figures in proportion:
I didn't prefer the anime-like version that much at all, the "he" or male figure has an effeminate look to it as if he has a large womanly chest and a head of a small child. So I picked the newer version instead, they just look more natural and proper to me.