A nice variety of items packed in this new haul from HLJ This is the first HLJ package I shipped this year, also this is the first time I am receiving a package from a different address since I moved to a new house. I still have more goodies just left the HLJ Private Warehouse […]
A nice variety of items packed in this new haul from HLJ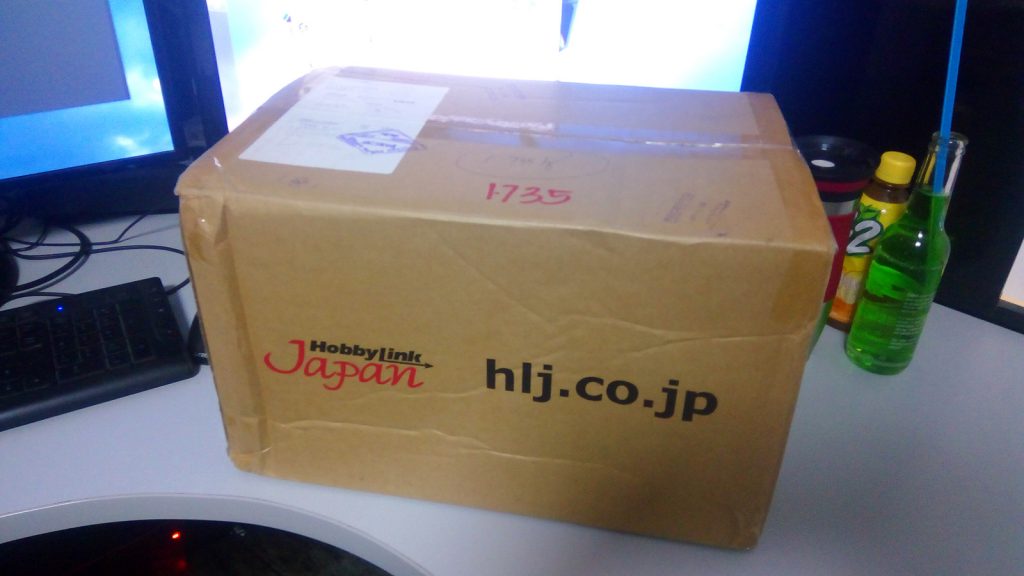 This is the first HLJ package I shipped this year, also this is the first time I am receiving a package from a different address since I moved to a new house. I still have more goodies just left the HLJ Private Warehouse and is already on the way. But let's focus on this nice package here, this package came to my new post office about 25 days, not bad, I would say that would be less than the average length of time I had to wait for HLJ packages, the best one was just in roughly 15 days only and the worst was 6 months, it's a shame you can't control that. Anyway, in this box we have 4 gunpla kits and some gunpla and diorama supplies.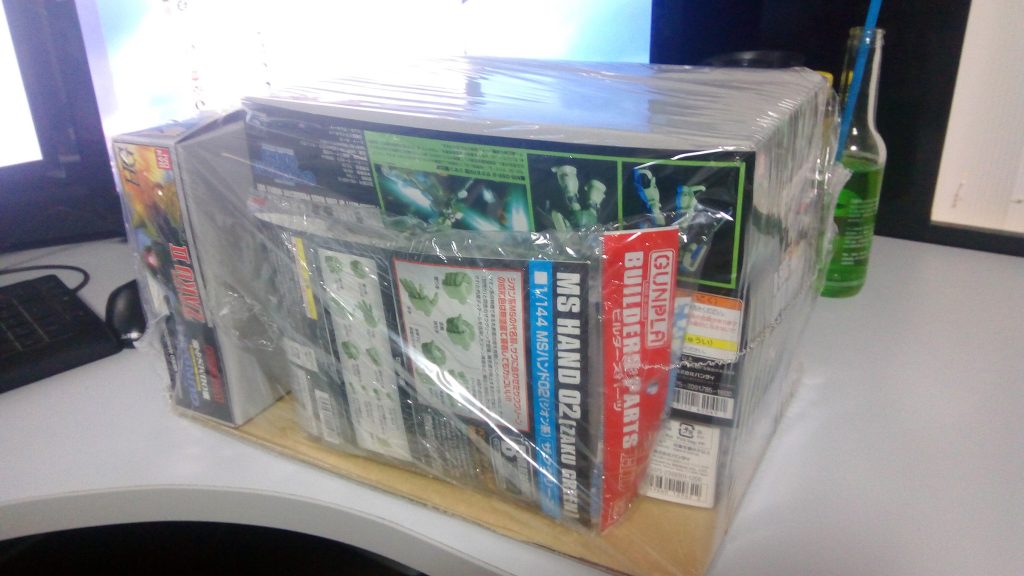 I am currently trying to add more green Zaku II kits to my collection, I am really digging the Zaku II's now (especially the green ones), I mean why not? they are as iconic as the Gundam itself, and the design doesn't need major changes to be relevant to the more recent Gundam designs. They are a great complement to Gundams especially if you put them together in a one epic diorama scene.
Speaking of diorama, I bought 2 items to add to my n-scale diorama setup; the 4 die cast car set and the human figures, I just can't wait to place them around the papercraft diorama buildings I have built with some mobile suits standing around. I can't tell you how much I long to upgrade to a DSLR camera for better photographs anytime soon.
Gunpla supplies on this package are more on providing some great high definition hands which I intend to put on some of my Zaku II units and my Devil Gundam. There's also a slide joint part which I am not even sure when or where to use it to right now, I guess I'll just stash it along with the other unused model kits supplies.
The other model kits in this package are ones I desired for a long time, the Twin Loto Set which is a really great kit based on the reviews and the IBO HG Helmwige Reincarr which is I think a really great design that I really look for in a mobile suit.